In a move that was meant to ensure an "open, accurate, and safe political discourse" for the upcoming 2024 election cycle, X, the platform previously recognized as Twitter, has unveiled its strategy. The announcement, however, was met with mixed feelings, especially from the politically vocal sections of its user base.
Congressman Thomas Massie (R-Ky.) expressed concerns over the potential for censorship, questioning the platform's definition of "accurate political discourse."
It's worth noting that when entrepreneur Elon Musk acquired Twitter last year, he marketed himself as an advocate of free speech. Likening the platform to a town square, he promised users complete freedom in voicing their opinions. This stance won him admiration from many conservative voices but evoked skepticism from the left, accusing Musk of turning Twitter, now rebranded as X, into an unfriendly environment.
However, in light of recent decisions, including X's agreement to curtail the visibility of specific accounts and posts after demands from the Turkish government, many supporters feel Musk's original vision is being diluted. Critics argue he's mirroring the very tech behemoths he previously critiqued.
"Unacceptable. The tech giants at X shouldn't dictate the 'free speech' they deem appropriate for Americans. This isn't genuine freedom," commented Kari Lake, the 2022 gubernatorial candidate from Arizona.
However, X remains adamant about its responsibility towards fostering a secure and factual political conversation. Through an official post from its safety team, the company revealed plans to reinforce its efforts: "That's why we're hiring more people, updating our policies, and evolving our product.
Yet, this reassurance wasn't enough to stem the tide of criticism. Senator Mike Lee (R-Utah) inquired if the recent changes are the reason conservative remarks still receive cautionary labels. Tom Fitton, President of Judicial Watch, described the company's statement as a veiled form of censorship.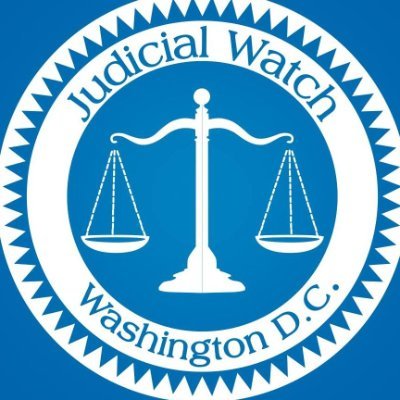 On the other hand, Seth Abramson, a former CNN analyst and a known critic of Musk's takeover, opined that X's future looks bleak. He cautioned users about the platform's declining safety and took a jab at its owner.
Venture capitalist Stephen Fleming took a more constructive approach, suggesting a back-to-basics idea for X. He recommended, "Perhaps, X should disable its algorithms, display posts in reverse chronological order, empower users with tools to mute and block, enable community feedback, and simply let the platform be."
The ripples caused by X's recent announcements have spread far and wide, affecting not only politicians and public figures but also ordinary users. The platform, which serves millions globally, has become a touchstone for debates surrounding freedom of speech, corporate responsibility, and the influence of tech giants on public discourse.
Since Elon Musk's acquisition of the platform, many had high hopes for X becoming a bastion of free speech. Musk's promise of unfettered expression seemed like a breath of fresh air to users jaded by perceived censorship from other social media giants. However, the recent changes seem to signal a shift in direction, casting doubt over the platform's commitment to its initial mission.
The widespread skepticism isn't unfounded. Since the rebranding, there have been numerous incidents highlighting X's shifting stance. The recent compliance with Turkey's demands has been a notable point of contention, with critics seeing it as a precursor to further government-led interventions.
Musk, once hailed as a "free speech absolutist," now finds himself in a delicate balancing act. On one side are governments and groups demanding regulation and control, and on the other are users who demand transparency and freedom.
Media analysts, meanwhile, are watching closely. Jane Morton, a senior tech analyst at Global Media Insight, stated, "X's trajectory post its rebranding is a testament to the challenges tech companies face today. Balancing user demands, government pressures, and ethical considerations is no small feat."
However, amid the furore, there are still voices calling for a middle ground. Several tech experts have echoed Stephen Fleming's call for simplifying the platform, believing that returning to basics might be the solution to the ongoing debacle.
Sarah Gilbert, a social media consultant, opined, "Sometimes, innovation doesn't mean adding more features but stripping them back. X has an opportunity here to redefine social media by focusing on user autonomy.
Despite the backlash, X remains one of the most influential platforms worldwide. The coming months will be crucial in determining its trajectory and its place in the ever-evolving digital landscape. Whatever direction X takes, one thing is clear: the world will be watching.